Comfortable Chemical PPE with High Performance
International Enviroguard's selection of chemical protective clothing has been tested using ISO 6350 and EN 368 protection standards for penetration and repellency. Our chemical protection garments are engineered for a better fit, increased mobility, and heavy-duty work. This means less rip outs and tears and more hard work. When you need chemical splash protection, our wide variety of sizes and styles will fit your people and your budget.
Varying Styles and Levels of Chemical Protection
Our chemical clothing and protective suits provide splash protection for a wide range of applications including category 3 black water, emergency response, crime scene remediation, animal research, chemical loading, petrochemical environments and much more. Browse our chemical PPE below to find personal protective workwear that fits your level of protection.
Chemical Protective Clothing
ChemSplash® 1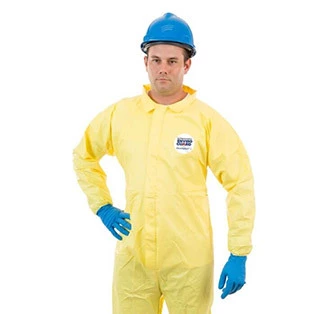 ChemSplash 1 is the first breathable chemical splash barrier for many toxic industrial chemicals, reducing heat stress for wearers.
High moisture vapor transmission rate means cooler chemical protection versus competitive chemical suits.
Proven protection for a wide range of industrial chemicals that meets ISO 6350 and EN 368 standards.
Read more
View All Products
ChemSplash® 2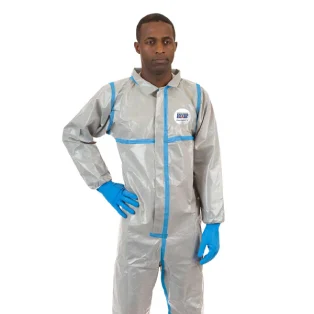 This chemical splash barrier is designed for use with stronger acids and caustics. ChemSplash® 2 fabric is lighter and more pliable than many competitive fabrics, providing better comfort and mobility for the wearer.
Utilizes a proprietary laminated fabric with a broad range of chemical protection.
Offers significant physical strength for workers who need a wide range of movement while working in demanding chemical work situations.
Is perfect for workers in general chemical and petrochemical environments.
Read more
View All Products
ViroGuard®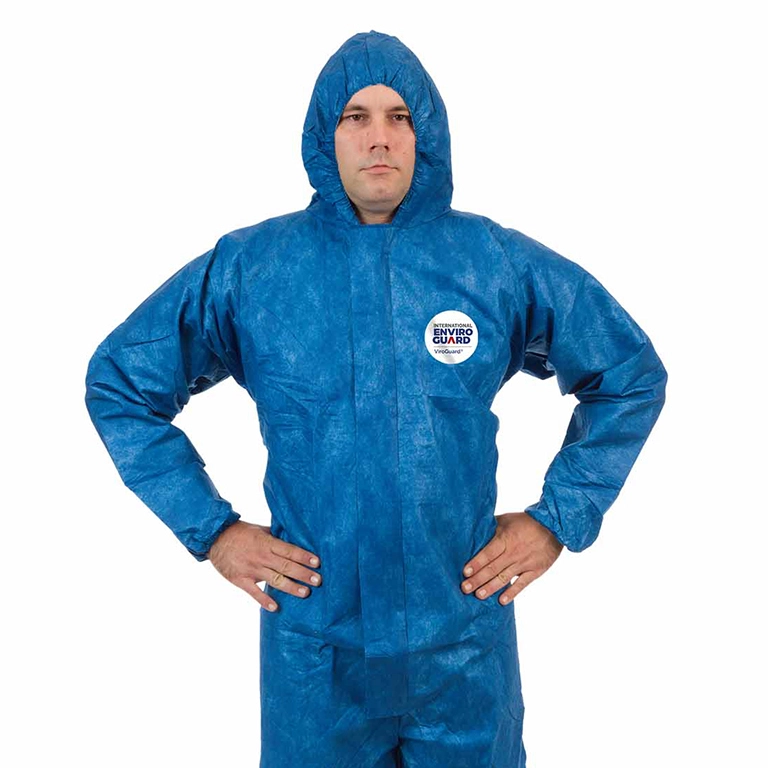 ViroGuard® protective apparel offers superior comfort and performance in a disposable product.
Enhanced moisture vapor transmission keeps workers comfortable and protected.
Seamless shoulder area provides significantly more room, allowing workers to freely move their arms and shoulders without ripping or tearing.
Elastic back stretches with the user for more comfort and better tear resistance. No need to purchase a larger size just to have more fabric in the back.
Gusseted, reinforced crotch provides more room to move in all directions without ripping or tearing.
Blue fabric makes stains and splashes on fabric less conspicuous.
ViroGuard® fabric passes ASTM F1670 and F1671 tests for protection against blood, bodily fluids and bloodborne pathogens.
Range of options available in coverall and lab-coat styles.
Read more
View All Products