Our Story
International Enviroguard designs and manufactures an extensive assortment of disposable protective clothing and surface protection for a wide array of industries. We deliver Comfortable Confidence® to safeguard what matters most. We protect your people, productivity, and operations with disposable products that fit your operation, your budget, and your needs.
International Enviroguard is a disposable coverall manufacturer headquartered in Mesquite, Texas. We also manufacture a full range of disposable protective accessories and surface protection such as tacky mats and carpet protection film.
We create a more comfortable workday
Comfort matters in the workplace. Our disposable protective products shield your team from workplace hazards while preserving the mobility and comfort needed to put in a hard day's work. We use innovative materials and design features to enhance worker comfort and convenience. Accessories and coverall sizing are designed to meet ANSI sizing standards for a better fit, greater mobility, and fewer rip-outs.
We are passionate about safeguarding what matters through innovation. Design-forward thinking, flexible operations, and culture of empowerment drive our team to continually identify and solve new challenges. We engineer comfort and productivity into every stitch to create better-fitting disposable clothing, cooler fabrics, advanced protection, and wearer-driven product features.
We know protection
We are the industry's go-to supplier after a crisis. Our expertise in assessing protective needs, and rapidly delivering effective PPE, has kept essential teams safe after floods, hurricane cleanups, oil spills, and highly contagious infectious disease outbreaks. Our ability to quickly identify and deliver the best protection for the job extends beyond our disaster-response work to our entire operation.
As one of the leading safety clothing companies for disposable coveralls, we serve numerous industries by offering variety across seam construction, seam type, fabric type, garment style and construction, sleeve and cuff styles, ankle styles, sizing, accessories, and more.
We deliver affordable workplace confidence
The fit, performance, and quality of our garments reduces product waste through fewer rip-outs. More importantly, our comfortable garments increase safety through better worker compliance. We deliver more than products. We give you the power to enhance protection and improve productivity while reducing your total costs.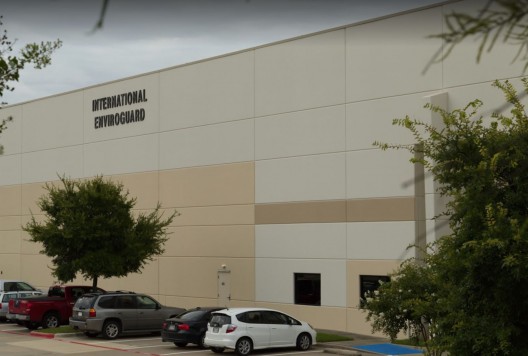 Copyright © 2023 International Enviroguard.