Keep Your Food Products and Workers Safe.
Maintaining a contamination-free plant environment in order to keep your products safe is important but challenging. Disposable protective clothing can help you do it — if your workers wear the garments according to your safety protocols.
Products Designed for a Variety of Applications.
International Enviroguard offers a wide selection of products for the Food Service market. Value options like polypropylene are designed for low-risk environments where limited protection is needed. These coveralls, lab coats, bouffants and shoe covers provide basic protection from dust, dirt and grime.
MicroGuard MP® is designed for environments where general particulate protection is needed along with protection from light liquid splash. International Enviroguard's products include disposable coveralls, lab coats and shoe covers. MicroGuard MP® is designed with a tough fabric designed to hold up in more challenging environments.
Keeping dust and dirt off the floor is also important in food processing environments. Enviromat® tacky mats are designed to collect the dust and dirt from shoes and keep it from entering the environment. Sticky mats are available in a variety of sizes and colors.
SMS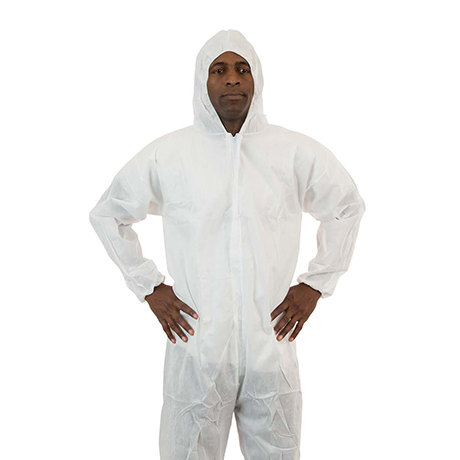 A breathable garment that provides an excellent particulate barrier, along with protection from light splashes and sprays. Good for general cleanup work and for guarding against dirt, dust and grime.
View All Products