The food retail industry is one of the largest industries within the United States, with retail and foodservice sales topping 6.2 trillion dollars in 2020 alone. These staggering sales come from a variety of settings, including grocery stores, drug and convenience stores, mass merchandisers, restaurants, butcheries, bakeries, canneries, fisheries, food packaging plants, industrial rendering facilities, dairy plants, meat packaging plants, commercial kitchens, breweries, online/mobile food delivery companies, catering services, and many more.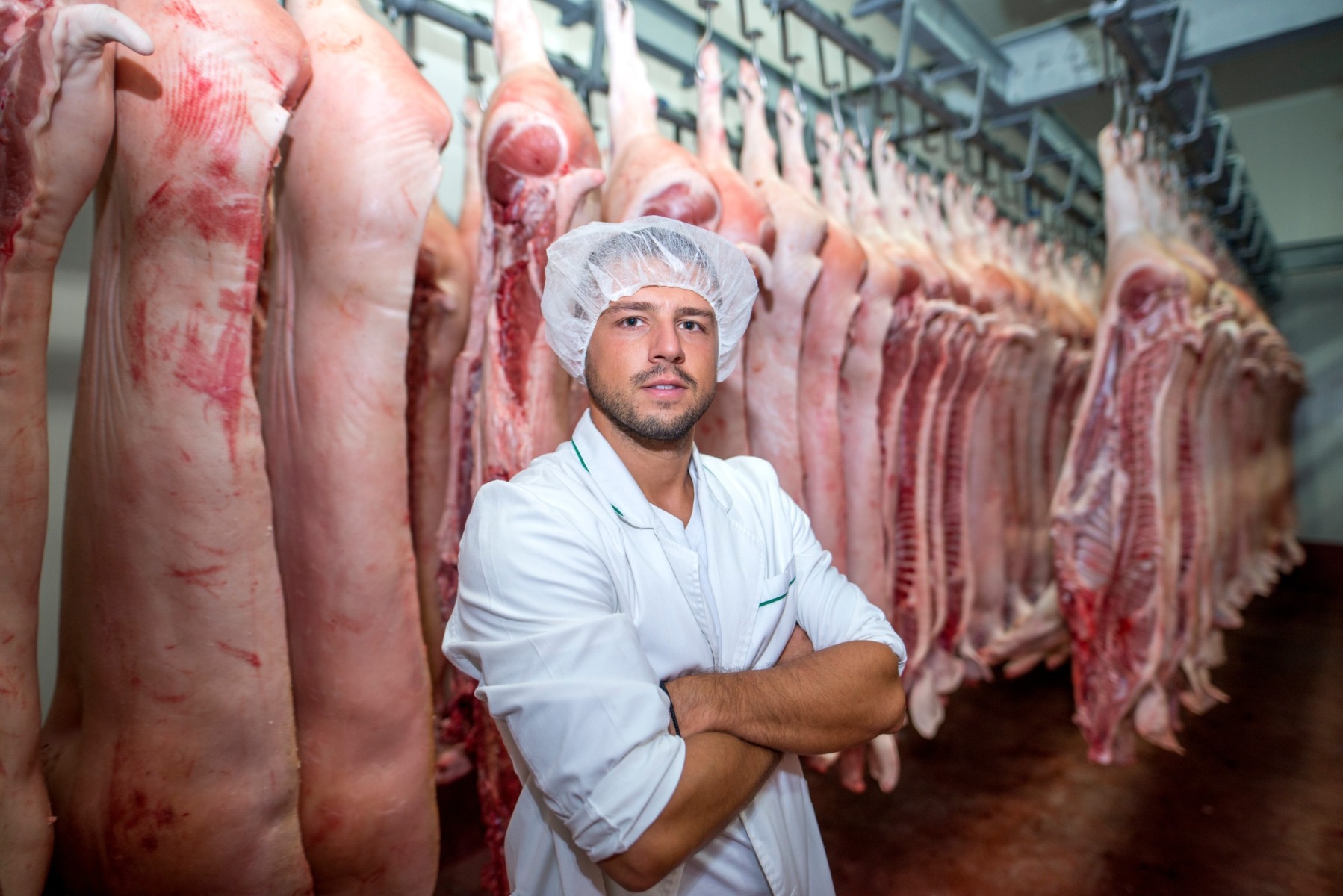 The food retail and service industry also happens to be one of the more closely regulated, and for good reason. Food contamination is a serious issue that has both public health and economic consequences. Despite the COVID-19 pandemic, food sales and the industry continue to grow,increasing for the tenth successive year.
The Importance of Personal Protective Equipment in the Food Industry
The use of proper personal protective equipment (PPE) within the food industry benefits multiple individuals: the customers, the employees, and the food products themselves. From the start of manufacturing to ending up in the dining room, there are many parties that handle and manage food distribution and creation.
The Customers
Why is food safety important to the food industry?
The typical American consumer expects several conditions to be met when it comes to their food purchases, including quality, cleanliness, and cost. To help secure customer safety and satisfaction, companies within the food service industry must ensure that any employees involved in the handling, preparing, processing, and transporting of food products are using appropriate food industry workwear, food safety, and proper hygiene techniques. This also helps protect companies' brand reputations.
The appropriate type and use of PPE is one of the most essential factors in this regard. PPE can prevent embarrassing "inconveniences" like finding hairs in food. But PPE also plays an important role in preventing more detrimental issues, specifically, the contamination of food with bacteria, germs, and other pathogens.
Why is food safety and sanitation important in 2021?
Cleanliness and safety have become even more critical as social distancing, hand sanitizer, face shields, touchless menus, and more are the norm for protecting consumers from COVID-19. If a worker or customer contracts COVID-19 at your restaurant or factory, this could be disastrous for your reputation, the health of your employees and consumers, and overall productivity.
Food industry safety goes beyond washing items in hot water. A simple search on the prevalence of food-borne illnesses, or a search on the latest news for official food recalls, provides a clear picture of the serious impact these problems can have on the community at large.
The Employees
The Bureau of Labor Statistics reports that a number of injuries can happen to workers in the food manufacturing and handling industry, ranging from minor to severe. Common injuries—such as cuts from not wearing cut-resistant gloves, to burns, bruises, and fractures—can often be avoided and prevented through appropriate PPE use.The emotional and financial impact of these injuries should not be overlooked. Workers often pay dearly in terms of lost wages, job dissatisfaction, emotional stress, and physical pain.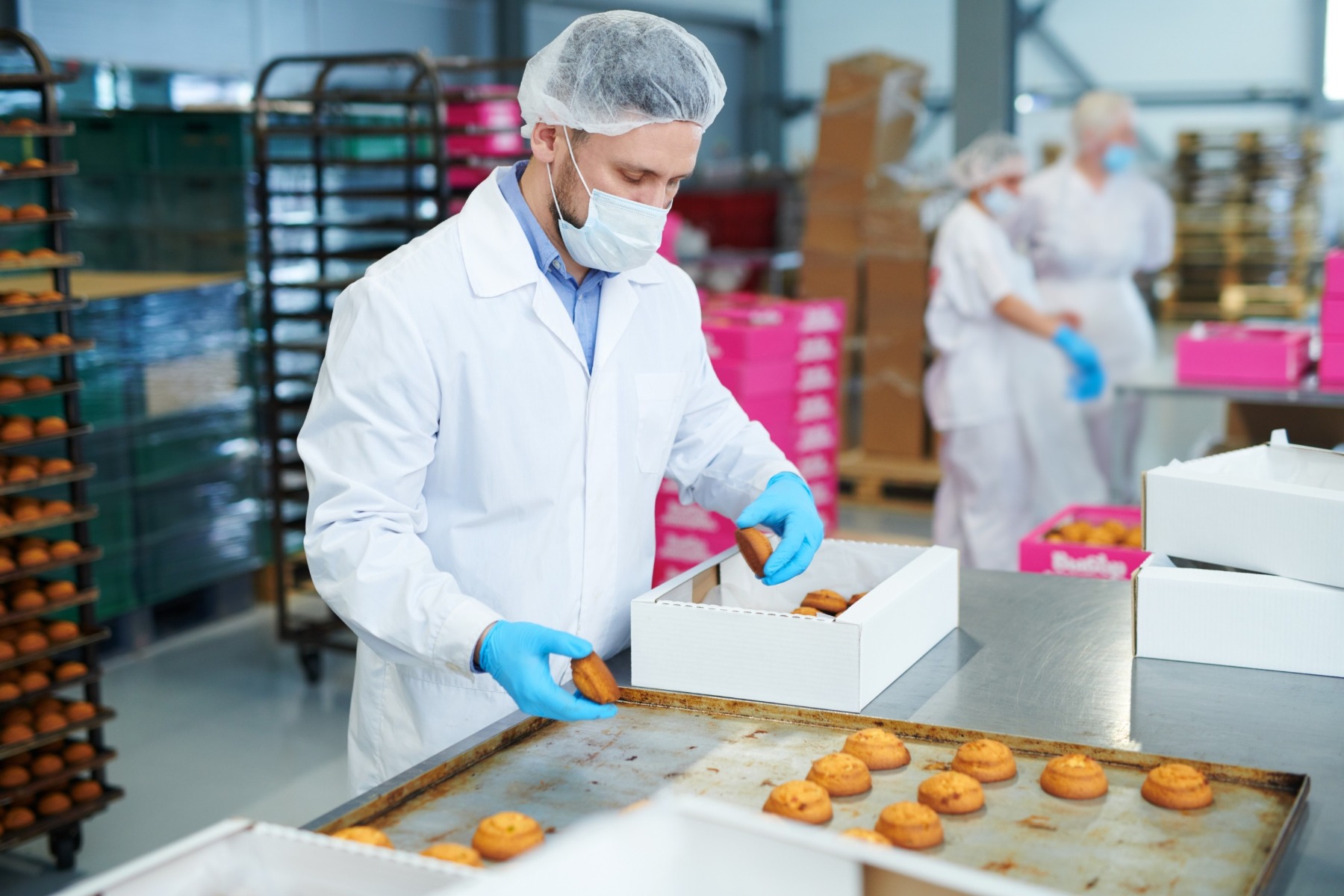 The Products
Appropriate handling of food prevents contamination and spoilage, improves food shelf life, and ultimately cuts down on waste and inefficiency. By ensuring employees are provided with comfortable and effective PPE, food is less likely to become contaminated with parasites, bacteria, dust, mold spores, and other debris normally found on the human body and clothing.
Some specific examples of biological hazards in food safety include:
Salmonella (frequently seen in meat handling settings or with dairy products)
E. coli
Hepatitis A (often seen in industries handling mussels, oysters, or shellfish produced using organic fertilizers)
Product protection also enhances taste, texture, and the overall quality of the food. These characteristics directly relate back to customer satisfaction, brand reputation, and ultimately trust.
Proper food processing PPE use can and does impact the customer, employee, and product itself. Food industry companies must feel confident in their PPE purchase because it makes a significant impact on overall health and safety. A variety of factors should be considered when purchasing restaurant protective clothing, food processing workwear, or safety clothing for other food-related industries:
Cost
The cost of disposable PPE is often far lower compared to the cost of reusable garments. Most notably, this is because reusable attire incurs additional costs for transport, laundering, delivery, repairs, and in some cases rental costs.
Effectiveness
High-quality and tear-resistant disposable PPE offers the same level of protection as many reusable apparels. Oftentimes, disposable PPE is more effective, given the nature of its one-time use. Just consider one potential risk of laundering—fabric can wear down over time, which increases the risk of tears, holes, breakage, and ultimately decreases the effectiveness of the product.
International Enviroguard's disposable apparel for food handling and preparation meets industry regulations and provides effective protection against heat, tears, and cross-contamination of liquid and particulate matter. We offer options including:
Aprons
Lab coats
Hair nets "bouffants" in pleated and non-pleated
Beard covers "beard restraints"
Face masks—disposable and washable (multi-use)
Employee Comfort
No matter how clearly a company's workflow standards are stated, employee compliance with these standards can and will impact them. If apparel isn't comfortable, feels restrictive, or interrupts their ability to perform their job roles, employees will be more likely to ditch or modify their garments. Either way, this affects the health and safety of the worker and the product(s).
Compared to reusable protective workwear, disposable garments generally provide excellent comfort. International Enviroguard uses the latest advances in textiles to create products that are lightweight and breathable, while still providing barriers between chemicals, organic matter, heat to prevent burns, and liquids. All restaurant uniforms and food processing safety clothing must consider personal protective equipment as part of their daily uniform and routine.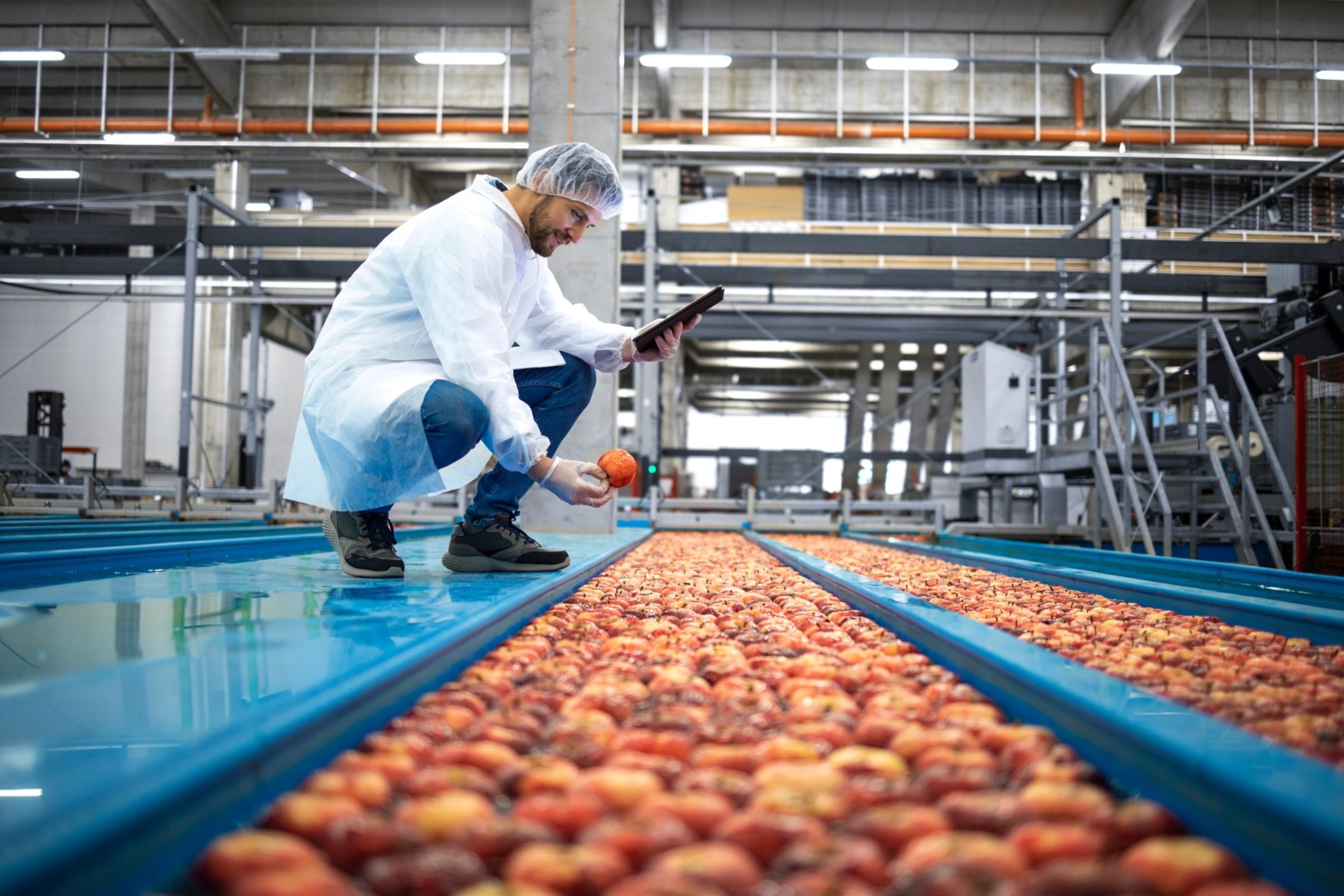 International Enviroguard: Cooking Up Budget-Friendly Protective Apparel Solutions for Food Industry Companies and Their Employees
Is your company making its mark in the food industry? Learn how our disposable protective apparel can help streamline workflow, manage costs, and improve employee safety and comfort.
Contact International Enviroguard today. We're here to answer your questions and help you find the right PPE for your setting and your budget.