COVID-19 Wreaked Havoc on US Supply Chains—Here's How to Protect Your Business Moving Forward
The COVID-19 pandemic has had far-reaching impacts on the United States' and global supply chains. The end results (and in many ways ongoing results) have included prolonged shipping times, low inventory, increased shipping costs, and more. US supply chain problems have created major disruptions in various industries, affecting how soon they can provide parts, raw materials, and products to end-users in the United States or abroad.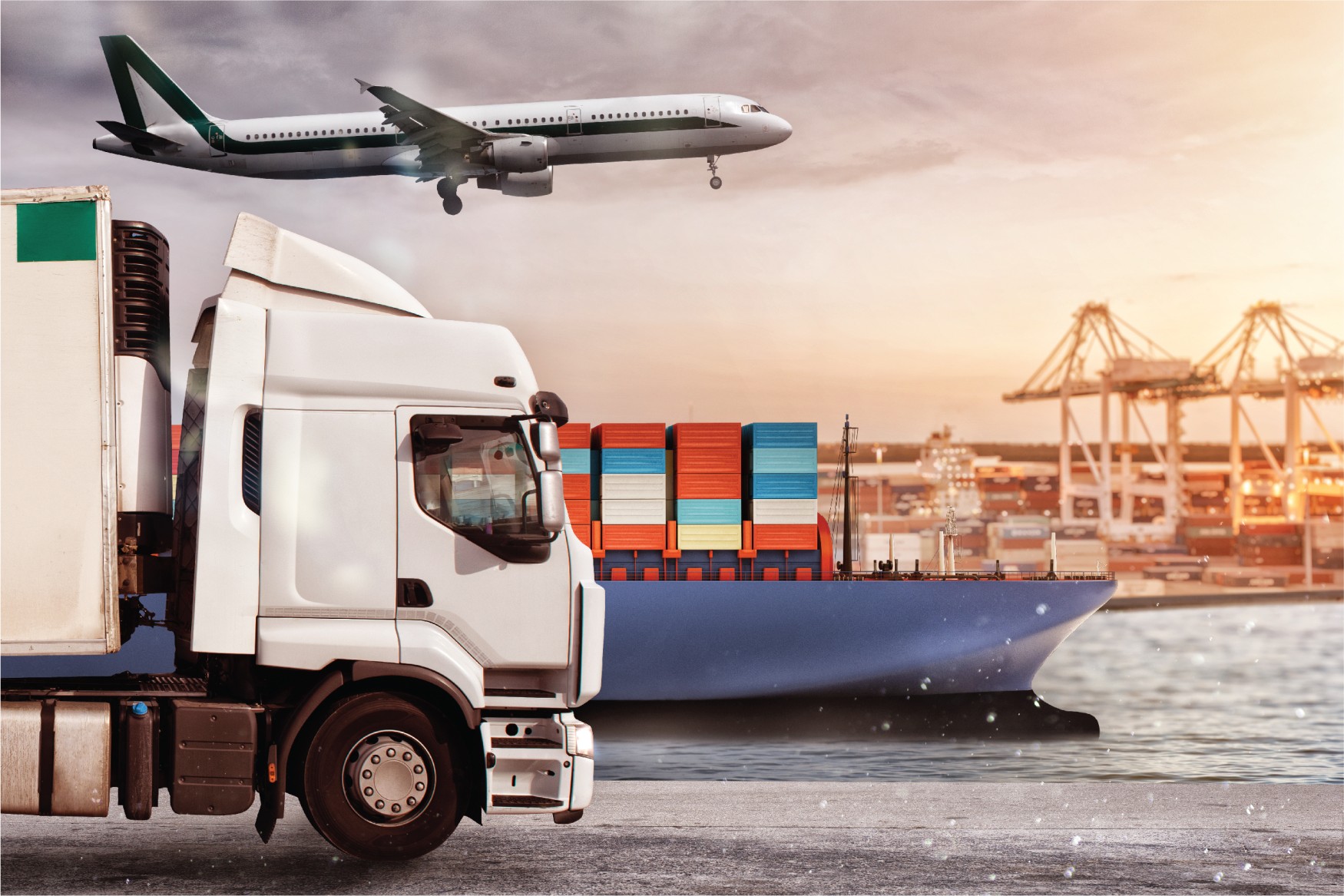 To gain insight into the COVID-19 supply chain disruption, including how it can be mitigated as we transition to the post-pandemic world, let's dive into the hurdles global industries currently face and the overall forecast for when and whether these critical markets are expected to recover.
The Impact of Covid-19 on Supply Chain in the US
Toilet paper, lumber, steel, used cars, chicken, computer chips, even truck drivers and the general labor force—pandemic-related shortages have been broad and sometimes surprising in the United States. The country saw significant shipment delays, product shortages, low inventory, and skyrocketing costs related to product, shipping, and manufacturing.
But what was it about the pandemic that caused supply chains in the US and across the globe to become so noticeably affected?
First and foremost, pandemic lockdowns and stay-at-home orders temporarily shuttered businesses—virtually entire industries in some cases—in dozens of countries. The fact that so many countries imposed pandemic restrictions had a significant effect on supply chain loss, according to research published in June 2020 in Nature Human Behavior. The duration of these lockdowns—many of which lasted for much longer than the lockdowns occurring in the US—also appeared to have a greater impact on supply chain issues than on the strictness of the lockdowns themselves.
But once lockdowns eased and businesses started opening up again—albeit often at reduced production speed and capacity—supply chain problems clearly did not just go away. One issue driving this challenging climb back to recovery was the reduction in available labor, which caused businesses to struggle to meet the rising demands. The lure of a large unemployment check and fears over the pandemic virus itself were largely to blame, and today many businesses still struggle to find workers.
On the consumer level, Americans also saw shortages due to panic-driven stockpiling. This erratic buying behavior opened the door for some individuals inclined to take advantage of the chaos with severe price gouging, something that major retailers like Amazon and Walmart worked hard to combat.
More recently, a shipping container shortage has been behind a whopping 300% increase in shipping costs. Combined with the usual weather-related events that normally influence US and global supply chains, all these factors have led to an upward trend in product and raw material prices—most notably metal, lumber, fuel, and food.
Industries Hit the Hardest
Virtually every economic sector has felt the impact of COVID-19 in some capacity. But certain industries have bared the brunt of the US supply chain problems more than others.
According to economic data from the likes of McKinsey and Company and S&P Global, the following industries have felt the most intense impact from COVID-19 and its associated supply chain challenges:
Automotive
Manufacturing
Oil and Gas Drilling
Restaurants and Food
Leisure and Recreation Facilities (local gyms, dance centers, yoga studios, etc.)
Transportation
Warehousing
Within each of these sectors, it is the small businesses that are likely to experience the most protracted recovery rates—if they are able to recover at all. As of September 2020, nearly 100,000 American businesses have permanently closed.
Supply Chain Revenue and Market Forecasts by Industry
The forecast for global industry recovery is hopeful but guarded, and largely dependent on how the rest of the pandemic scenario will play out and how readily supply chain disruptions are resolved. Economic analysts predict it will take as long as five years for certain sectors to return to their 2019-level contributions to the US GDP.
As one of the hardest hit industries, manufacturing can expect a lengthy recovery. Using the Oxford Economic Model, Deloitte projects a relative decline in annual manufacturing GDP growth in 2021 at 3.5% (up from -6.3% in 2020).
Recovery within the automotive section appears much more robust. According to a joint forecast model from the Automotive Aftermarket Suppliers Association (AASA) and the Auto Care Association, light duty automotive aftermarket sales are expected to see an increase of more than 11% in 2021, to a projected total of $325 billion; in 2022 an additional 5.3% growth is anticipated.
Experts seem less clear about overall recovery in construction, with supply chains remaining backlogged in certain segments and high demand driving up raw material costs, especially for lumber and steel. Despite this, the US construction industry is projected to enjoy a CAGR of 4.7% during 2021-2025.
As for the forecast for the overall global supply chain, things still seem to be looking positive as the global economy comes off some shaky ground. The supply chain management market size is projected to top to $37.41 billion by 2027, up from $15.85 in 2019, growing at a compounded annual growth rate (CAGR) of 11.2%. This growth is heavily contingent on shifting demands and trends for industries, such as increased reliance on digital technology.
And while larger companies continue to dominate the supply chain market, smaller enterprises are projected to see growth during the 2020-2027 forecast window.
How Businesses Can Address Supply Chain Challenges in 2021
Industries are ready to move forward in their post-pandemic recovery. Now more than ever, it is crucial to understand how to avoid material and inventory shortages in the future and mitigate the impact of any future US and global supply chain problems, whether they arise because of a pandemic, extreme weather, labor disputes, cyber-attack, war, or terrorism.
Referred to as supply chain resilience, this capacity to prepare for and adapt to unexpected events, adjust to (and continue functioning throughout) supply chain disruptions, and recover quickly is imperative for protecting a business's solvency.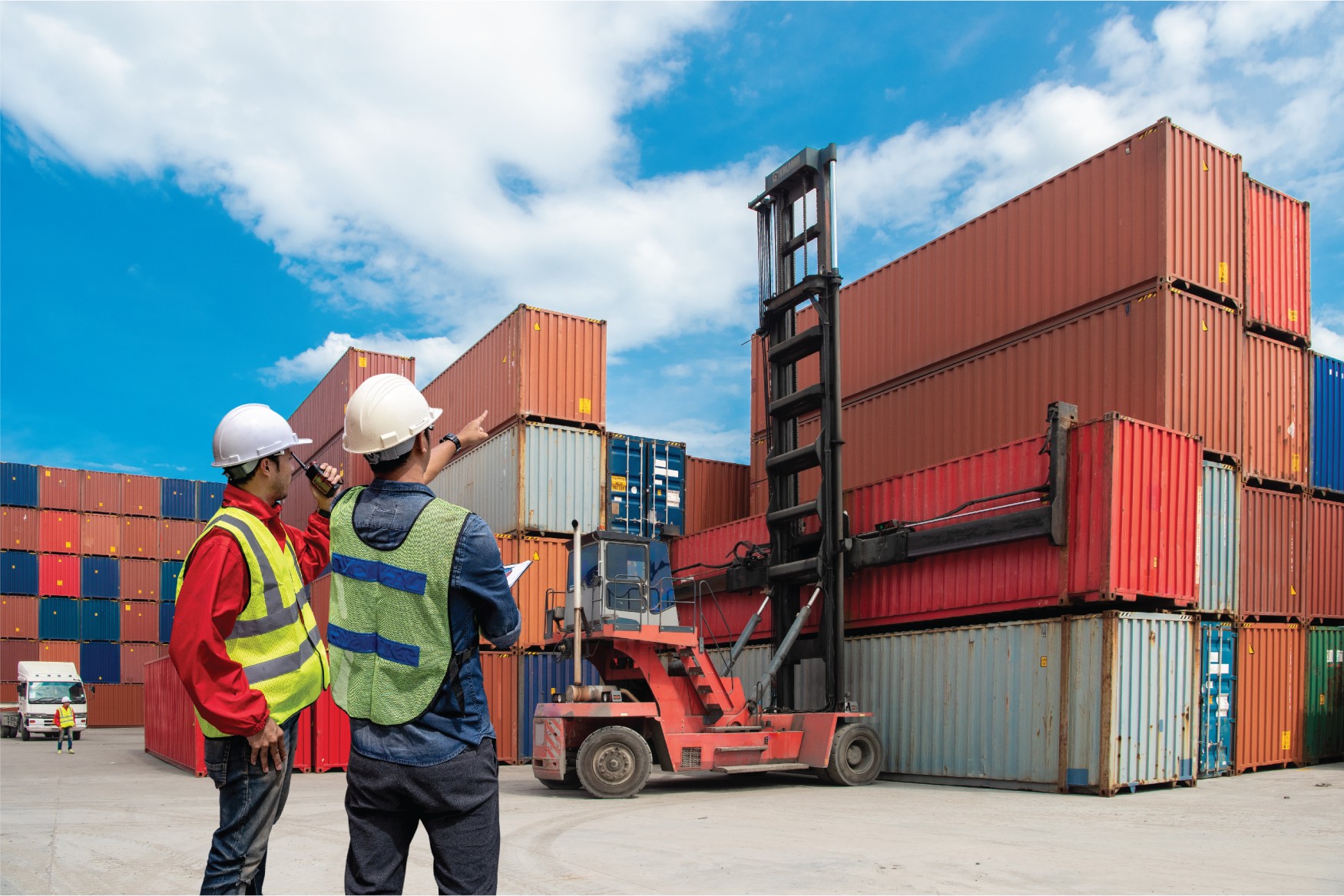 How can a business build this type of resilience? Here are some leading strategies that company leaders should keep top of mind, according to the Brookings Institution:
Develop protocols and strategies that promote faster detection, response, and actionable mitigation and recovery steps, including automation
Develop a preparations plan by drawing on appropriate data points and running scenarios
Expand end-to-end supply chain control and visibility by implementing new technology and business practices that allow you to see materials, goods, and products at any point in the chain (from "suppliers' suppliers" to "customers' customers")
Invest in redundancies to maximize business continuity (e.g., emergency stockpiles, safety stocks, and a diversified supply source)
Collaborate with private and public supply chain stakeholders to promote effective policy and infrastructure change that can reduce (though not eliminate) reliance on foreign suppliers, especially of critical goods and materials
In addition to these strategies, businesses must also continue to look for opportunities to manage and reduce overall costs and improve their margins. Such opportunities can include but are not limited to:
Retaining a skilled workforce through appropriate hiring, training, and incentive strategies
Improving overall workflow efficiency
Adopting and developing proficiency in advanced technology and digitized supply chain functionality
Exploring sustainability as a way to create a competitive edge in growing markets
These processes could take several months and lots of manpower to complete. To improve their success, businesses should be prepared to delegate these mitigation strategies to dedicated team members or consult with industry experts who can provide personalized support and offer objective input.
Conclusion
The US and global supply chains faced a dramatic challenge in 2020 due to the global COVID-19 pandemic. With countries locked down, production halted, and industries faced never-before-seen inventory losses and waste. As a result of the pandemic-related supply chain disruption and its subsequent fallout, we've seen delayed shipping, a scarce workforce, dramatically narrowed margins, and rising costs for both businesses and consumers. For many businesses, these challenges have ultimately proved unsurvivable.
Today, supply chain challenges in 2021 remain major issues of concern for companies of all sizes and sectors, even as economies are ramping up again and industries are beginning to see the return of rising consumer demands. Getting back to pre-pandemic levels of GDP contributions is likely to entail a long road to recovery, especially for certain industries like manufacturing and construction. To help this recovery along—and to offer some protection against future unexpected crises—industries will have to be able to adapt and improve their supply chain resilience.
To this end, company leaders must be willing to take a hard look at their unique vulnerabilities and seek out ways to address these areas in both their day-to-day and big picture operations. Becoming more robust and resilient means utilizing available resources to enhance control over the supply chain and create more opportunities to remain competitive and diversified.