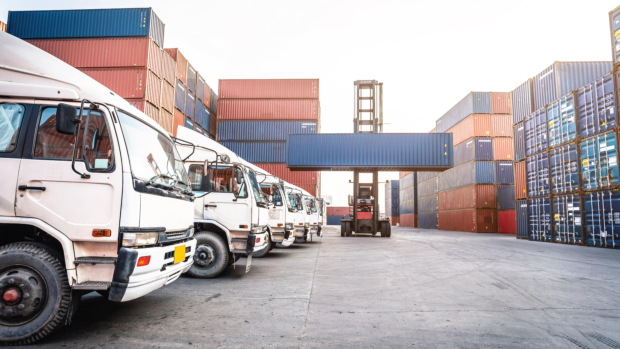 The pandemic continues to teach Americans a hard lesson that without supply chain diversification, essential workers struggle to secure life-saving equipment.
When the coronavirus spread disrupted global economies and stifled trade, the U.S. federal government discovered a shortage of N95 masks, hand sanitizers, and wide-reaching depletions of personal protective equipment (PPE). In ordinary times, health care organizations and other essential industries would simply replenish their stockpile. We do not live in ordinary times.
Manufacturers quickly ran out of PPE, and backorders swelled with global demand far exceeding companies' capabilities. Although COVID-19 may be a once in a generation pandemic, the economic disruption highlights the necessity of manufacturer diversification across industries.
Why Does the U.S. Remain Vulnerable to Product Shortages?
It seems counterintuitive that the world's largest economy would be susceptible to shortages. Years of offshoring manufacturing operations to countries that produce products at a lower cost put essential items such as PPE overseas. That — in turn — creates a vulnerability when multiple countries are competing for goods and materials.
Alliance for American Manufacturing president, Scott Paul, penned a piece for the New York Times explaining that the U.S. has grown reliant on overseas production. He points out that an absence of manufacturing of everything from face shields to prescription medications renders Americans dependent and supply chains at risk. He also notes that global supply chains are dangerously frail. This is alarming considering the need and demand for protective clothing and garments are at an all-time high.
There is an immeasurable number of factors that can impact cost, logistics, and shortages. These are some of the known factors that are typically beyond an industry's control.
Cost Fluctuations : Supply chains have a direct and discernable impact on the cost of goods and materials. From logistical issues such as severe weather to the price of fuel, cost increases are typically passed on to consumers.
Discontinued Products : Decisions made about which products generate profits can impact companies in North America. When countries such as China suddenly decide to end production of an item, uncontrolled shortages ensue. At best, necessary products will experience a supply dip before another manufacturer fills the void.
Quality Control : Leveraging the Defense Production Act helped the U.S. fill a portion of the face mask and hand sanitizer gap. The efforts of U.S.-based companies to pivot away from their profit-driving endeavors and make masks were patriotic. It's obvious that an automaker or clothing line does not necessarily have protective clothing experts on staff. Failing to have a steady supply of PPE meant that top-quality products were replaced with noble intentions.
Trade Relations : The U.S. and China limped through a debilitating trade war. Although a deal was eventually struck, trade relations remain tenuous. This international flap highlights how diplomatic relations can fuel price hikes and supply chain upheaval.
With countries on other continents producing necessary products, any number of supply chain disruptions can cause American stockpiles of PPE and store shelves to become depleted. After nearly a year of managing the COVID disruption, the U.S. continues to suffer shortages of consumables, and PPE is in short supply. Industry leaders would be wise to consider this period a learning opportunity rather than a one-time problem.
The pandemic demonstrates the need to work with multiple manufacturers across a variety of countries. Diversification not only protects against product shortfalls but also puts buyers in a stronger position. The ability to negotiate prices with several corporations means no one entity can hold you hostage. Organizations that include essential workers are repositioning their purchases to include more goods from neighboring Mexico. The supply expansion has allowed them to secure competitive prices and minimize many of the risks associated with dealing with overseas plants.
Onshoring Trends Create Stable North American Supply Chains
The pandemic disrupted many industries and prompted them to rethink the value of regional hubs. Leading logistics strategists anticipate the trend of onshoring manufacturing and distribution facilities in North America will continue to increase.
According to reports from the Site Selectors Guild, regionalizing supply chains is expected to accelerate after the pandemic is over. Upwards of 81 percent of global respondents indicate the pandemic was a driving reason to make the shift. The study also points to substantial growth in warehousing by organizations in Mexico. These rank among the top reasons why reshoring in North America is trending and why it benefits companies that need PPE.
Transportation : Reducing transportation costs helps offset inflation and saves organizations money.
Distance : When products are manufactured in Mexico, the reduced travel lowers fuel usage and harmful emissions.
Consistency : The primary benefit gained by companies across North American is a consistent supply chain. The U.S., Mexico, and Canada have proven to be consistent trading partners. That ensures future PPE shortages can be avoided by working with regional suppliers.
The newly minted distribution capabilities in the region appear to be the result of lessons learned through global shortages and product delays. The allure of lowered production costs overseas has been tempered by the apparent fragility of supply chains.
How Can Supply Chain Diversification Reduce Your Risk?
Mexico has proven to be a reliable supply chain alternative. The NAFTA trade deal was renegotiated, and the USMCA replacement has reportedly helped balance manufacturing and supply chains in North America. These are other ways that setting up a supply chain with Mexico can help mitigate PPE and other potential product shortages.
Seamless Flow of Goods : Mexico is the U.S.'s largest trading partner. It allows companies to import and export goods to and from the U.S. tariff-free under certain conditions.
Lower Shipping Costs : Sharing a border makes transportation distances only nominally farther. This means less fuel is required, and lower transportation costs are passed along.
Faster Delivery : Moving products such as PPE across the southern border can be negotiated far quicker than from Asia. When stockpiles begin to decline, Mexico-U.S. supply chains are faster and more secure.
Mitigate Risks : Orders that must cross the Pacific or the Atlantic Ocean travel with increased risk. Hurricanes and severe weather routinely cause supply chain disruption and damaged goods. Products that come from Mexico can be seamlessly transported by truck, train, or plane. The means of travel can be determined by weather and the need for expedited orders, among other reasons.
Qualified Labor : The Mexican government has invested in education to develop skilled and qualified labor pools. Living wages were also reportedly part of the USMCA. That means industries that need PPE for essential workers get improved quality over the products from countries using underpaid and unskilled workers.
As a PPE manufacturing leader, International Enviroguard employs a diversified supply chain that includes Mexico-based operations. Disposable clothing lines include face masks, gowns, shoe coverings, full-body coverings, and splash-resistant products, among others. The pandemic highlighted supply chain vulnerabilities, and International Enviroguard has a solution.
American health care organizations and essential workers now have an opportunity to incorporate the Mexico supply chain to ensure their stockpiles are not depleted. It's time to decrease risk to your supply chain and explore the International Enviroguard inventory that is manufactured in Mexico.
Need help diversifying your PPE supply chain? We're here to help.