Keep Your Food Products and Workers Safe.
Maintaining a contamination-free plant environment in order to keep your products safe is important but challenging. Disposable protective clothing can help you do it — if your workers wear the garments according to your safety protocols.
Products Designed for Better Comfort
It can be hard to get workers to comply with your PPE protocols when their disposable protective garments fit poorly or make them feel hot. Our products are engineered to be more comfortable and effective. Innovative materials and thoughtful design provide cool comfort and a better fit, resulting in disposable protective garments that will make a real difference in the safety, sanitation and productivity of your plant.
Better Food Safety and Splash Protection in One
We offer disposable clothing and products for contamination and splash protection, dirt and grime protection, and floor protection. With International Enviroguard, you have Comfortable Confidence™ to safeguard what matters most with products that fit your workers, your budget and your needs.
SMS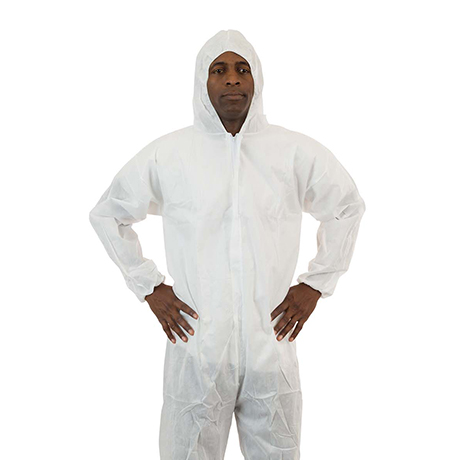 A breathable garment that provides an excellent particulate barrier, along with protection from light splashes and sprays. Good for general cleanup work and for guarding against dirt, dust and grime.
View All Products